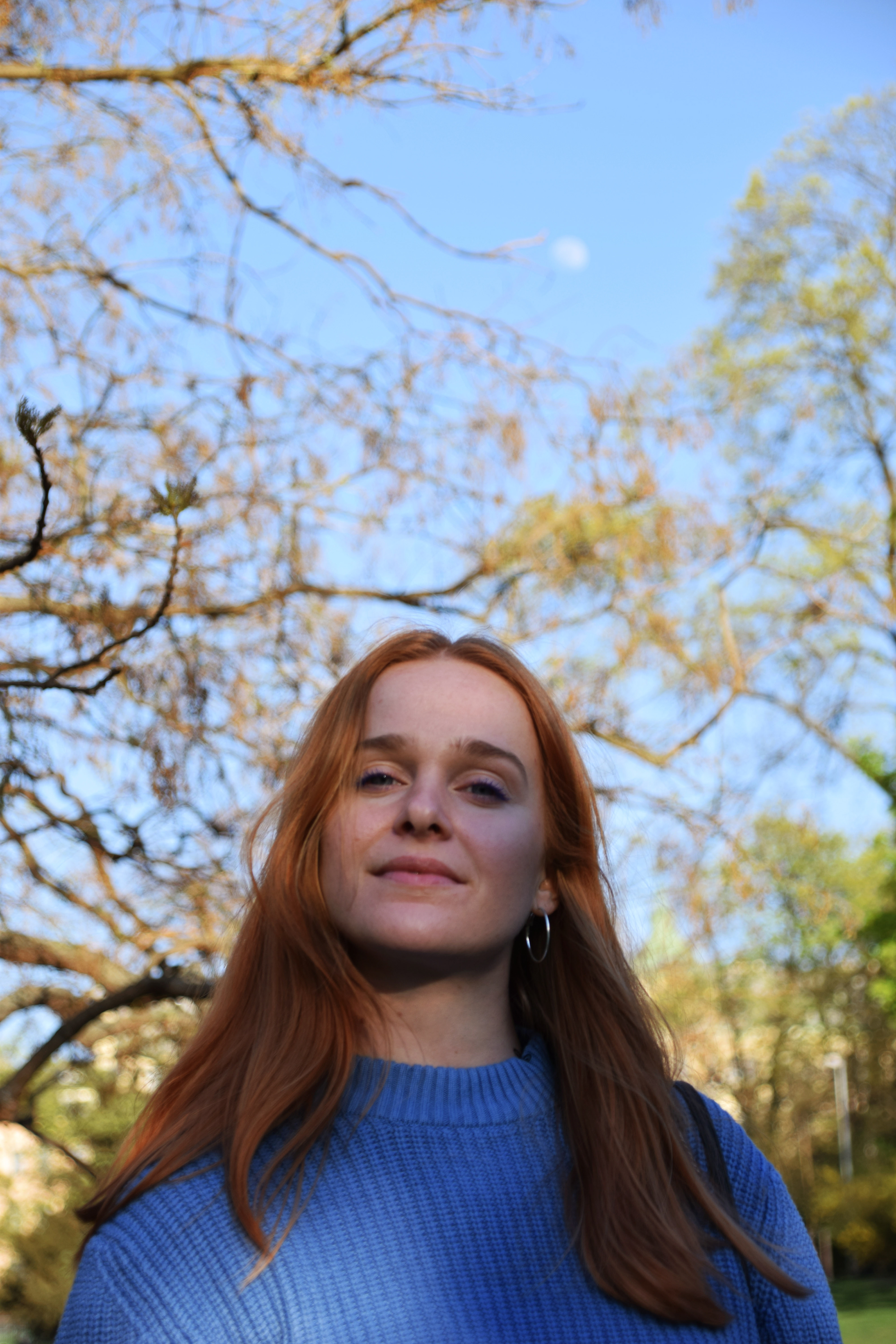 ––––––––– Hi there! I'm Juliana.
I am a multidisciplinary designer with a holistic approach to design. I have a particular interest in Sustainable Design, Social Design, Speculative Futures, Biotech, and Innovation. I specialize in conceptual ideation, in-depth and systematic research, design strategy, and experimental and innovative development. 
I studied Communication Design and Fashion Design at Designschule München for 3 years before I graduated in 2014 with a state certificate. Afterwards, I chose to pursue a career in Photography until I decided that I want to further my education, refresh my skills and broaden my design horizon. Subsequently, I moved to Prague in September 2018 and started studying at Teesside University's Campus in Prague (Prague College). During my studies, I became more and more interested in practicing a design methodology that is inclined to speculating, researching and raising critical questions. Moreover, I was able to nurture and act out my passion for an experimental, analytical, intuitive, transdisciplinary, conceptual and hands-on approach to design.  
After graduating from Teesside University in July 2019 with a Bachelor's degree, I moved to the beautiful city of Vienna, Austria.
– I dance. In fact, I have been a dancer since the age of five and a certified dance instructor for Modern/ Contemporary Dance since 2016. Before I moved to Prague, I taught a Modern/ Contemporary class at Tanzprojekt in Munich in the evening. 
– I am an avid crossword puzzle addict and houseplant lover. 
– Marine life has always greatly impressed and inspired me. That's why I hold an Advanced Open Water Diver's License which allows me to dive to a maximum depth of 30 meters (100 ft). Sebastian was right: 
Under the sea, under the sea, darling it's better, down where it's wetter, take it from me... 
– When I lived in Australia, I worked on a salad and herb farm for a few weeks. Away from civilization, surrounded by beautiful Australian nature, kangaroos, and huge spiders.  
My design and photography skills come in quite handy for my present projects. However, if you want to see what I worked on before Prague College changed my approach to design, please feel free to visit my very colorful portfolio www.fromimaginationtoform.com.